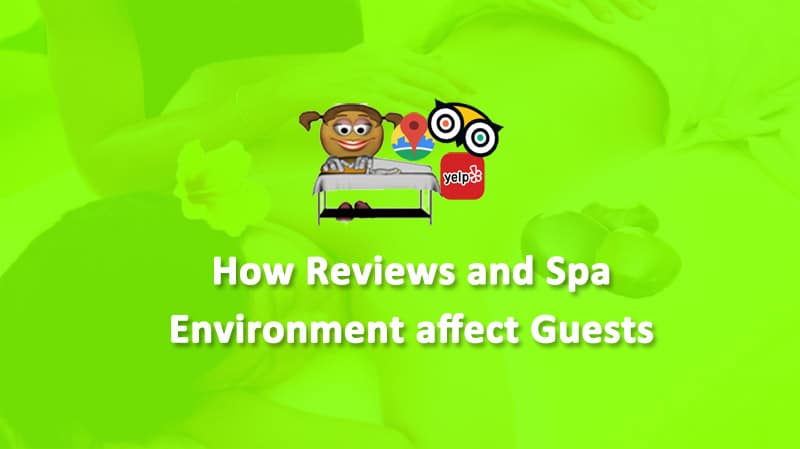 Most Important Elements For Massage Therapists and Facialists
To Give 100% of themselves to the Guests
---
Environment of Freedom and Liberty to Express yourself
Attitudes that encourages Compassion , Empathy
Sentiments that encourages Consideration for one another
Management that respects the unique sensibilities of the Massage Therapist and Facialist's trade crafts
Environment that genuinely encourages Creativity, Feedback and Input not pro forma
At Honua Therapy one of the core missions has always been a "Massage from the Heart" . The items above are the essential precursors for guests to feel fully relaxed and comfortable. These points pivot towards care, love, positive attitudes and Intentions. They are as or even more important for the massage therapist and facialist than skills and experience. Providing a stress free, creativity encouraging atmosphere, culture is a prerequisite for attending to the guest's unique problems and issues.
Reputable shops and Massage Spas in Honolulu visited and worked for over the years, undoubtedly employ morally sensitive, considerate therapists. They are full of heart with a genuine love for what they do. The Massage therapists and Estheticians have a genius to balance their mental, physical and spiritual spheres. They carry an honest intent of care for each customer. The contrary are therapists who have too much ego, pride, material fixations and distractions. Their thoughts and attention sail somewhere other than their full focus and attention towards service to relieve the guest's problems. This phenomenon is pervasive and occurs by design in certain work environments.
---
Fear Anxiety Based Work Environment
We can only speak from personal experience working as Massage Therapist and Esthetician in Honolulu since 2001. We cannot place 100% of the blame on the shortcomings of the people who work for any given establishment. Especially when we are lacking decision making powers to ameliorate and solve the problems at hand. Sometimes bad reviews are inevitable.
There are definite times when the therapists are at fault for having an adverse attitude towards the guest, poor work ethics, too pushy with pressure up sells of products, preoccupied with their phone during treatments etc. However there is also Spa cultures where there is a preclusion of any recourse or defending for the massage therapist and facialists to provide their account of the situation. In many cases there is miscommunication from cultural differences, faulty client intake procedure, expectation mismanagement, lack of management experience to effectively mediate and encourage staff. Therefore the therapists lack the environment to evaluate, learn and apply the experience to evolve and grow. The customer is not always right in some instances. Management at times fail to accept responsibility for their policies and procedures promulgated giving rise to such problems.
No matter how much positive effort we give to service the guest's requests, they are dissatisfied. At certain times, the guest had an adverse day or for whatever reason or factors, we receive the brunt of the guest's frustration. The worker is under constant stress of the consequences of a bad review. This sort of stress forces working in a state of anxiety and fear over losing work. This fear exists when the attitude of management takes the customer's word only without care for the massage therapists and facialists.
---
Honua Therapeutic Massage
Adverse Helpful Review Analysis
We have had our share of memorable reviews by guests both Encouraging and Discouraging but constructive as shown below.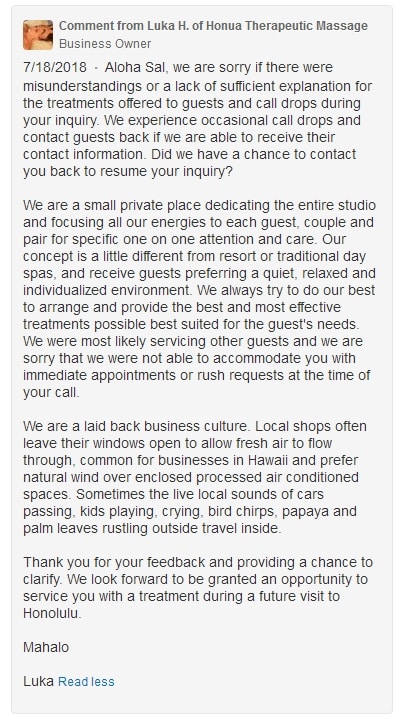 The reviews above and below were memorable and good examples to highlight this very critically important topic. What we inferred and learned from this Yelp review, was that the culture of business and life in Hawaii maybe perceived as alien or foreign to some extent for guests visiting from other places. We recall this guest's phone number appearing as an unknown. The call dropped during the inquiry, and anticipated a call back. We were not able to reach out to them and were unable to assist.
It was unfortunate we could not have a chance to service this couple with a massage or facial treatment during their visit to Waikiki. We are confident their mood and tension at the very least would be positively affected. Personally witnessing this effect with guests before and after a massage or facial is a great inspiration. We feel affection, attention, love, tactile contact as the conduit replenishes some of these emotional areas that require regeneration. These similar concepts were also spoken about in Kahuna, Ainu, Ayurevedic traditions long before we could measure its biochemical affects on the human body.
---
Honua Therapeutic Massage
Encouraging Helpful Review Analysis
The review below from Tripadvisor was very much appreciated as it appears she took some time to recall the flow of the massage. We are grateful for her mention about the delay which is completely understood trying to find their way for their massage appointment. The guests want their full treatment time. We try our best to give the full treatment time, or as much time as we reasonably can if there are appointments ahead of the guest.
The review from Google below was a guest we will remember. We recall her having major work stress and fatigue both physical and mental. She schedules 6 massage treatments during her stay to help alleviate her stress. We can only imagine what type of atmosphere she took a break from prior to her arrival. Each session her requests were very specific on what muscles and areas of the body to focus on. And how she was feeling during and after each treatment. She was very intuitive and knew massage sessions could help her ease and relieve her work stress. We could see visible signs of improved mood, and joy throughout. We look forward to seeing her again.
---
Survival Mode and Stress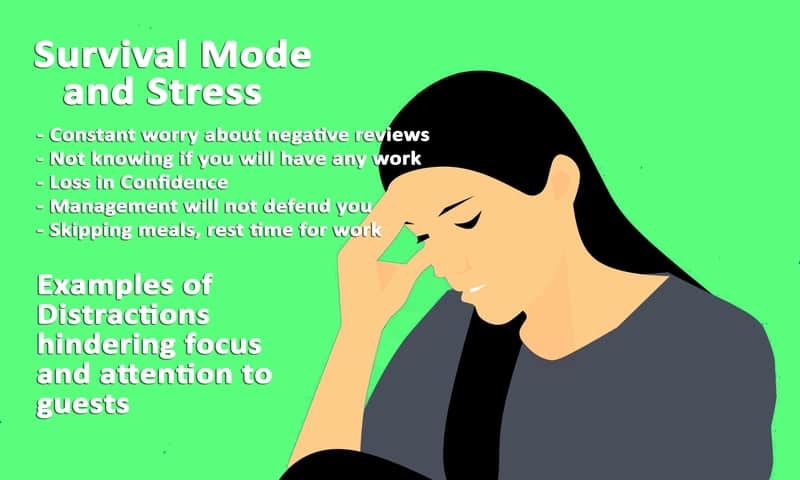 The state of massage in Honolulu for Massage therapists and Facialists has been constructive and destructive for guests. There is a survival mode situation going on in certain spa work place cultures that employ many therapists as in other sectors everywhere. One of the causes are bookings and who gets the appointments. The standard procedure is bookings are assigned by a perceived official or unofficial seniority. Tenure and how many hours they work per week are factors in seniority. Exceptions always happen whether it be nepotism, favoritism, politics, retaliation etc. When too many exceptions are made, one result can be the massage therapists and facialists turn into survival mode. One helpful tip is, if you have a preferred therapist, please request for them specifically with reception. The therapist will be grateful for your request eliminating the assignment dilemma above.
We start turning away from each other rather than toward one another. Hoarding much of the appointments by senior staff occurs while others are without a single appointment. The internal struggle over who and how many appointments get booked to each therapist at times become the sole preoccupation. Sharing of appointments may occur as some therapists genuinely care and worry for their fellow coworker's livelihood. But this type of consideration for others has been an outlier.
Traditions and Philosophies Relegated
Survival instincts tend to supersede any other considerations. Inevitably, this kind of climate also relegates fundamental, traditional massage therapy principles into cliche advertising slogans. Then you couple the apathy, amnesia, abulia. These three factors can memory hole traditions and history as abstractions serving little to no practical purpose for the worker on survival mode. In the midst of this kind of work environment no matter how professional we appear externally, internally there were underlying stresses, fear and anxiety. Hence, performance was adversely affected carrying on this type of emotional state,, impairing our ability to have an open ear and heart to listen to the guest's specific needs 100%.
---
Forego Meals and Rest
Skipping lunch breaks and meals all together to take any appointments that are available is a common sacrifice for therapists. No labor codes can regulate people's desperation to live, pay for their children's tuition, rent, food budget etc. We feel so hungry sometimes our stomach feels like it's sticking to your back. The delirium from low blood sugar makes our head spin. We do this because we do not want to pass up much needed work opportunities. This difficult decision has been an unfortunate detriment to my health.
---
Why Spa Environment Affects Service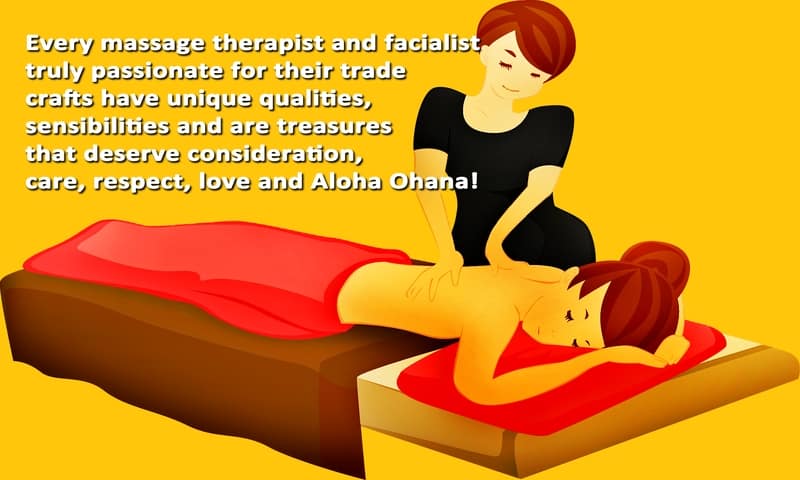 How can guests know of the management's practices, morale, the goings on and nuances behind the scenes? And Why should guests care?
The answer is you will not know unless someone candidly speaks about the nuances that carry on behind the scenes. Moreover how important and correlated these elements are in giving massage therapists and facialists a conducive and positive work environment to fully express and grow their sensibilities. In order to create a warm family environment of Aloha Ohana, mitigating the distractions and stress cannot be emphasized enough.
Observing the Experiences above first hand was one of the reasons why we decided to create Honua Therapy. We continue learning by visiting shops overseas to gain greater insight and inspiration. One of the most important ways to refine and improve services has been encouraging, nurture an open line of communication with the therapists and guests receiving direct feedback. Many of the therapists have received invaluable feedback from guests. For guests who wish to have a full head to toe treatment with mini facial, head, foot spa., the creation of problem specific treatments such as our Organic Tropical Renewal treatment was possible from the guest feedback.
---
Conclusion
In sum, a warm and family oriented spa environment gives therapists a chance to provide the best service regardless of whether the establishment is a resort spa, local or city spa. Regardless of a good or bad review, if the massage therapist or facialist is able to work without distractions and extreme stress, insightful feedback from guests will almost always help therapists learn and grow. Lastly, direct contact with guests have the most useful and insightful information. Direct feedback from guests is imperative to grow and evolve how we can best service the guest's unique problems and situations. Please feel free to read further about the insights learned and our core philosophies at About Honua Therapy
Mahalo